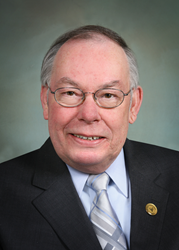 Alexandria, VA (PRWEB) March 18, 2015
Its possibly the biggest challenge for people planning retirement budgeting for the cost of health changes as we age, warns The Senior Citizens League (TSCL). Careful planning is critical, because healthcare takes a significant chunk of most retirees Social Security benefits right from the start.
But that chunk grows bigger as peoples health declines with age, says TSCL Chairman, Ed Cates.
TSCL cites the following example of how healthcare costs can balloon when a new health condition is discovered.
In one case that we know of, a healthy individual, who turned age 59 in 2010, spent $ 3,348 in health insurance premiums that year and $ 201 in annual out-of pocket costs, says Cates. Early the following year the patients doctor discovered a wheeze and referred the patient to a pulmonologist. In 2011, the patients premiums had jumped 18 percent to $ 3,948, and out – of – pocket costs were $ 1,004 five times the out – of – pocket costs of 2010. But by 2014 the patient spent $ 4,164 on premiums, 24 percent more than 2010, and a total of $ 5,867 out – of – pocket, more than 28 times the amount spent in 2010, Cates says.
Bottom line? Premiums and out of pocket costs jumped 183% in just four years, Cates notes. And unfortunately theres nothing unusual about this case its all too typical, he adds. There is some good news. This individual should see significantly lower premium costs next year, once 65 and starting Medicare, Cates observes. But further changes in health could mean similar rounds of rising out of – pocket costs, he warns.
Growth in healthcare costs occurs two ways. In addition to healthcare cost growth due to age changes, healthcare costs also grow several times faster than overall inflation and annual Social Security cost-of-living adjustments. That takes a growing share of Social Security income over the course of retirement. According to the 2014 Medicare Trustees report, in 1970, shortly after the start of Medicare, average Part B benefits were only one-twelfth the amount of average Social Security benefits.